Welcome back to the Struwwelpeter Museum. From Wednesday, 10 June 2020, we will be open again!
In pre-corona-times, the mornings belonged mainly to children's groups. As no groups are allowed to be on tour for the next period, we have adjusted our opening hours:
Wednesday to Sunday, 14:00 to 18:00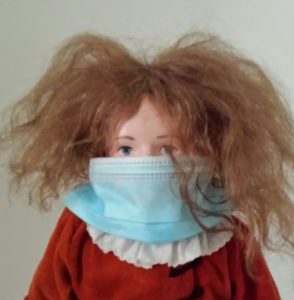 Your health is the focus of attention. The opening is carried out according to a hygiene plan developed and implemented in accordance with official regulations. The precautionary measures for infection protection include, among other things, visitor limitation, optimised visitor guidance in the buildings and increased cleaning of neuralgic points. For the use of hands-on objects and touchscreens, you will receive a special pen on loan.
It is necessary to observe the distance rule of at least 1.5 metres and the sneezing and coughing etiquette as well as to wear a mouth-and-nose protection. You can bring your own protection. Struwwel-masks are available in the museum shop.