Opening Hours: Tuesday – Sunday, 11:00 am to 6:00 pm.

Get your online tickets here. You can also buy your tickets at the ticket counter in the museum.
Explore the museum with our free English audio guide! Spanish, French, Japanese, Chinese and Korean audio tours are available, too.
We moved to the new Old Town!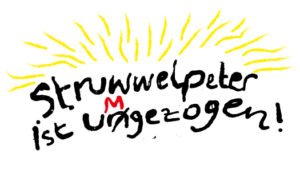 Hinter dem Lämmchen 2-4
60311 Frankfurt am Main
Phone.: +49 (0)69 9494767400
info@struwwelpeter-museum.de
Sponsored by the City of  Frankfurt am Main
www.kultur-frankfurt.de